From East Point Academy to Cambridge and Harvard, Jezz Brown tells all!
Back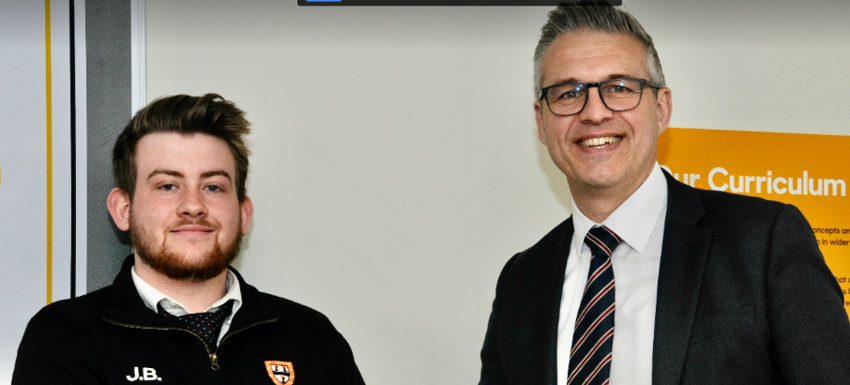 April 4th 2022
Previously a student at East Point Academy, Jezz now studies at the University of Cambridge as a first year Human, Social and Political Sciences student at Jesus College. The University of Cambridge is a collegiate university meaning that all students are based at one of the university's 31 colleges.
Since arriving in October, Jezz has been elected the President of the Jesus College Student Union. This role makes him responsible for managing and overseeing the work of 18 other student union committee members and serving as the primary representative of over 450 undergraduate students.
This is a highly prestigious role which is made more impressive by how uncommon it is for a first year to be elected into it. Jezz says that his primary aim as President is to "make the college as inclusive and accessible as possible for all people of all backgrounds and identities". Transitioning out of covid, Jezz is working hard to rebuild the student experience and imbue the college with the energy and atmosphere it would have had pre-covid.
After a highly competitive process, Jezz was recently successful in being selected to attend Harvard University (Boston, MA) as a visiting student in the Social Studies department. Jezz will set off at the start of September before arriving back in Cambridge towards the beginning of October ready for term to begin.
Jezz said: "as the first person in my immediate family to attend university, the opportunity to attend the University of Cambridge and now also Harvard University is a dream come true. I hope that this stands as proof that your success does not have to be limited by your upbringing" and that "with hard work you can become the architect of your own future".
When he is not at university, Jezz works part time at East Point Academy as a Subject Mentor. Jezz tutors in Maths, English, Science, History and Geography and works with students who need a bit of extra support to reach their full potential. Jezz hopes to continue working in education with plans to pursue further study in education policy after his undergraduate degree. Jezz is highly passionate about tackling deprivation and its impacts and hopes to work to improve social mobility and opportunities for young people.
At East Point Academy, we are incredibly proud of Jezz and all that he has achieved since leaving us. It is absolutely great to have him back on board now as a member of staff helping our students to thrive as he has.